Theodore Swanton - Set Construction Assistant
Theodore is currently studying a Bachelor of Dramatic Arts at Excelsia College. He has previously had the pleasure of playing 'Malcolm' in Macbeth and 'Jim Hawkins' in Treasure Island, as well as other miscellaneous roles. He is also training in musical theatre and aims for the stage, but thoroughly enjoys screenwork too and continues to expand his horizons within the industry.
Patrick Noble - Set Construction Assistant & Art Department Standby
Student at Excelsia College.
Tara Eshraghi - Set Construction Assistant
Student at Excelsia College
Joshua Dy - 2nd Unit Camera
Sontaan Hopson – 'Vision in the Night'
Instagram
Sontaan has been sharing her talents on and off the screen for many years. Winning & being nominated for multiple awards across all mediums such as best actress for feature film Equivocal Redemption. She has toured theatre across Australia & played in iconic places such as the Sydney Opera House. Currently in the Come You Spirits 4-person theatre troupe, Sontaan brings to life Shakespeare's Juliet, in Romeo & Juliet & The Witch in Macbeth. Sontaan is grateful to have played Vision In The Night in Book of Job and brings a rich layer of complexity to this character.
Liannah Nandi Sibanda – 'Narrator'
Liannah is 11 years old and enjoys acting and singing. She has been involved in the production of a feature film, as well as two television commercials. At only 11 years Liannahs maturity is obvious, as are her acting skills. Liannah is able to focus and deliver memorised lines under the directors instruction with poise, character and credibility.
Jade Bowell – 'Daughter 3
CASTING NETWORK
SHOWCAST
IMDB
Instagram
Jade is an Australian actor, writer and singer originally hailing from the beautiful South Coast of NSW. Upon graduating from high school, Jade moved to Sydney to pursue her passion for the creative arts. Studying Music Theatre at the Australian Institute of Music for 6 months, Jade went on to study Screen Acting at NIDA in 2019. Jade excelled in a NSW tour of a professional children's theatre production, "Wombats Wild Weekend', incorporating her love of singing and acting into a popular performance. Additionally, Jade is producing 'Now What…?' which is currently in post-production and is set to be released in November 2022. Most recently, Jade has been cast as an understudy in a feminist sketch comedy show called 'Tough Titties' which is presented by Queen Hades Productions. Jade is thrilled to be joining this amazing cast as they work towards the shows in September 2022.
Isaac Ledingham - 'Son 3'
Nelson Scott - 'Son 4'
Showcast
Nelson Scott is an accomplished Australian actor and entertainer. His recent screen credits include the Netflix shows 'Heartbreak High' and 'Wellmania', as well as Discoveries Deadly Women. He has also appeared in countless short films and regularly works on stage in Sydney, Australia. As well as being an actor, he works in radio as both a host and producer at some of Sydney's most popular stations.
Jake Ziano - 'Son 6'
Instagram
Jake is a Producer, Director, Writer is an up and coming Actor based in Australia and is working on his own film producing, writing, co-directing and acting in 'Divided'. The film is set in 1920 Australia after the Great War and the start of the global pandemic the Spanish influenza. A dramatic film where a veteran has to set out for answers as his heavily pregnant wife catches the influenza and struggles to stay alive.
Charles Mayer - 'Voice of God'
IMDB
Charles Mayer
Instagram
Charles served in the British Army 1991-2002, an officer in The Welsh Guards. He left the army to be an actor, and was accepted into Guildhall School of Music & Drama, where he received BA (Hons) Acting. He has lived in England, Kenya, Northern Ireland, China and Australia. His sons are Theodore (2012), Harlequin (2013) and D'artagnan (2015).
Ethan Dale - 'Love interest of Daughter 3''
Ethan Dale is an Actor/Writer/Director from the Central Coast of Australia. He has won several awards for his writing and acting. He frequently runs acting workshops for several theatre companies across Sydney, the Central Coast and Newcastle.
Ruth Moriarty - 'Party Guest'
Ruth Moriarty
Ruth Moriarty is an Australian screen and theatre actress, vocalist, model, and writer based in Sydney.
Josiah Patch - 'Party Guest'
Instagram
Josiah has been acting and singing from a young age, following in the footsteps of his siblings and parents. Josiah studied acting at Salthouse Creative from Year 5 to Year 10, and studied singing and bass guitar at Music Works. He also looks forward to studying Mechatronics once he completes High School.
Savannah Melvin - 'Party Guest'
Starnow
Instagram
Savannah is an actor studying a bachelor of dramatic art in 2022! Savannah has completed many workshops and short courses at AFFP, ATYP and NIDA and has been the lead in a school production of a musical. Outgoing, confident, friendly and ready to work hard!
Olivia Mitchell - 'Party Guest'
Crystelle Smith - 'Party Guest'
Mary Dobbs-Finn - 'Party Guest'
Ian Graham - 'Party Guest'
Vishal Rao - 'Party Guest'
Tara Eshraghi - 'Party Guest'
Katelyn Storey - 'Angel'
Theodore Swanton - 'Angel'
Theodore is currently studying a Bachelor of Dramatic Arts at Excelsia College. He has previously had the pleasure of playing 'Malcolm' in Macbeth and 'Jim Hawkins' in Treasure Island, as well as other miscellaneous roles. He is also training in musical theatre and aims for the stage, but thoroughly enjoys screenwork too and continues to expand his horizons within the industry.
Lumnia-Layia Berisha - 'Angel'
Lachlan Neville - 'Angel'
Facebook
Lachlan Neville is a Second-Year Bachelor of Dramatic Art student at Excelsia College. He has been in plays such as The Tempest (2019), Macbeth (2021), Wondered (2021), Lawfully Short (2022) and Treasure Island (2022).
Tina A. Wake - 'Angel'
IMDB
Tina is a writer/producer/director who has written over 50 features across all genres and is about to launch her debut feature called, 'Love and triangles'.
Amelia Fox - 'Angel'
Belle Parsonage - 'Angel'
Jessica Caslick - 'Angel'
Vivienne Fox - 'Angel'
Reuben Harris - 'Angel'
Peter McKnight - 'Angel'
Natalie Low – 2nd Unit Director
Instagram
Linkedin
Natalie Low is a student graduating with a Bachelor of Dramatic Arts at Excelsia College, where she is gathering the skills to become a theatre-maker in the future. Natalie is experienced in acting, stage management, scriptwriting, directing and producing, and applies these practical skills in the workplace, and understands how to work well with others. Natalie uses the performing arts to both understand, and shape people's perception and attitudes towards world issues. Natalie has a background in Communications and Marketing, having worked as a Communications and Marketing Executive at television broadcasting company, Fox Networks Group (FNG), and also as a Digital Marketing Executive at Pangdemonium theatre Company.
Phil Caladoukas – Stills Photography
Emeraldpictures
Philip Calodoukas (a.k.a. the Duke) is a Sydney based photographer dedicated to sharing his unique perspective of seascapes and landscapes. Philip has been a beach and water sports enthusiast since early childhood in the late 1970's, growing up at Sydney's Bondi beach. His strong relationship and understanding of the surf is what inspires his ocean photography. Philip has also travelled extensively for more than two decades to some of Australia's most remote outback locations, and also to Africa on safari, always with a video or still camera in hand. The portfolio showcased in this website is the culmination of more than three years work, beginning in 2010 and launched in 2014. Philip and his family live on the northern beaches of Sydney. He regularly travels throughout Australia and its coastline on photographic adventures.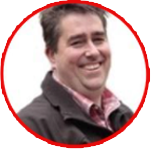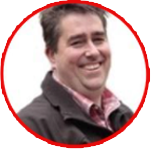 Cameron Bailey – Marketing
Linkedin
Cameron is a Digital Marketer, especially proficient in SEO, SEM and Google Analytics. Cameron started his professional life as a video producer and his career path provides a unique perspective on audience engagement, understanding how to keep a "viewer"​ interested which has been a driving force his entire professional file. Cameron leverages the accountability of Digital Marketing focussing on detailed measurements, focussed targets and exploiting niche strategies that come from working with his specialties: SEO, PPC/SEM, Google Analytics, Google Tag Manager, Digital Marketing, Digital Project Management, Training, Streaming Video, Online Video Production and Multicamera/OB TV Production.
2nd Unit Breakout Content
Instagram
Heidi Wysman
The 2nd Unit content includes a program discussing themes and meaning behind the book of Job: Finding Hope when bad things happen Heidi's desire is for everyone to understand and experience the love of God, that she encountered in 1993. She is the founder of Hope with Heidi, a ministry to help disciple people to have a revelation of Jesus. Heidi is a recognised speaker and lecturer. She has a BA in Ministry and is the author of One – Complete Intimacy with God. Heidi lives in Sydney, Australia, with her husband Mark and her son Samuel.